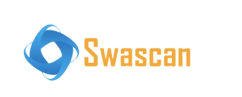 Swascan is a Cyber Security Company born from an idea of Pierguido Iezzi and Raoul Chiesa.
It is the first Italian Cyber Security company to own a Cyber Security Testing and Threat Intelligence platform, as well as a center of excellence in Cyber Security Research, awarded with numerous national and international awards by the most important players in the IT market and beyond.
In October 2020, it joined Tinexta Cyber (Tinexta Group), becoming an active player in one of the most important national cyber security hubs.
The combination of highly specialized services and vertical expertise now makes Swascan increasingly a reference point for cybersecurity and legislative compliance for small and medium-sized enterprises.